Back in March we moved from a small house to a much larger house–badly needed with our large family. A lot of our storage in our last house was built-in in the form of cabinets and built-in shelving. Obviously, we left that in the house. Thus the combination of more house and less furniture has meant we've had a lot of boxes sitting around the house for the last few months.
What I'm trying to say is that my wife has been working on an IKEA shopping list for months.
IKEA is Staying Busy
With the pandemic in full swing here in the southern United States, most stores have implemented social distancing measures: limiting the number of guests in the store at once, requiring masks, closing food courts, and so forth. IKEA is no exception.
We've been hearing that getting into an IKEA can be tricky right now. With the measures they have in place, we had heard that you often have to wait in a line outside before you're able to get in.
In addition, my wife has been watching stock at IKEAs. Our closest location, Atlanta, has consistently been out of a few key items she had on her "must have" list. Charlotte, on the other hand, had these items. Given the rather large commitment that a trip to IKEA entails for us, we knew we would only have one shot at this thing. So I took a day off work, we checked stock before hitting the road, and at 7 AM this morning began the 3 hour pilgrimage to Charlotte.
We Drove to Charlotte Today
We were up by 6:30, on the road by 7, and a little over 3 hours later we were standing in line outside the Charlotte IKEA. Thankfully, the line moved quickly, we were inside before 11 AM and headed home by about 1:30 PM.
All in all, we were gone from 7 AM till 5 PM and picked up a lot of stuff, mostly storage-oriented, for various rooms in the house.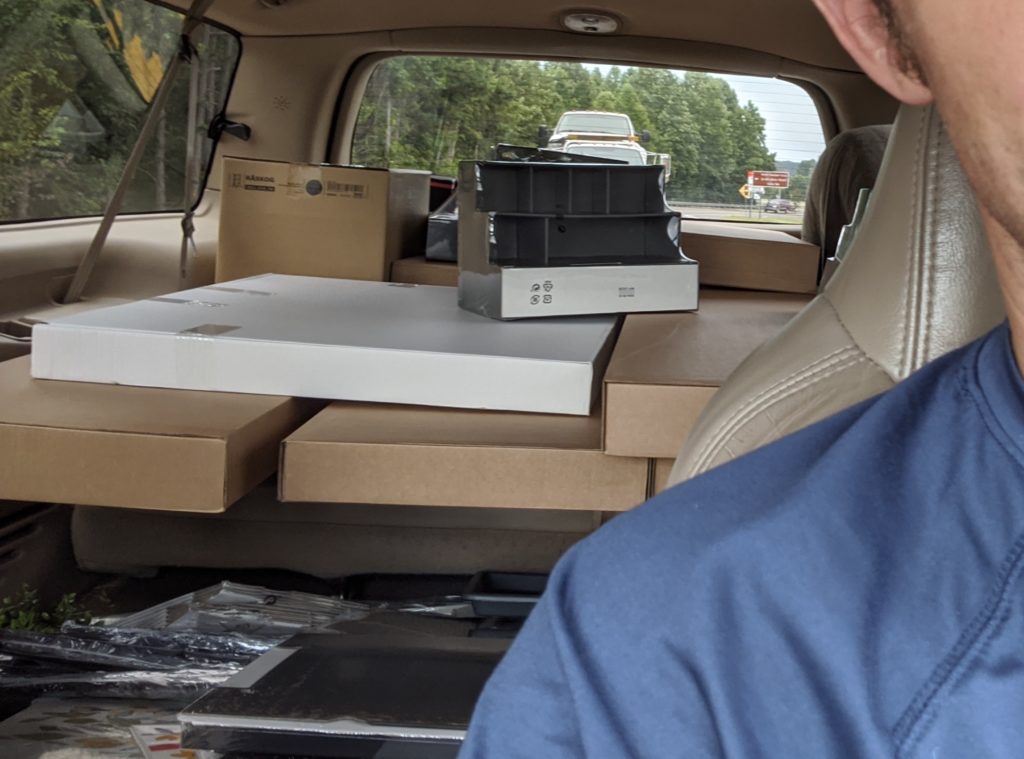 Today was a pretty expensive day, but a disorganized house is no fun and a frustrated wife is even less fun. I enjoyed hanging out with Meagan all day and I'm happy that by this time next week we should have made considerable strides in the home organization department.
Happy Friday y'all. Have a great weekend.
Photo by Semen Borisov on Unsplash