Day 4 of our vacation, and the weather finally cleared up enough for us to go do a little site-seeing. Today we went to Linville Falls. I had heard of it before and a little research revealed that it's the most popular waterfall in the Blue Ridge Mountains. So it was top of our list when we realized today's weather was going to let us get out.
Imagine my surprise when, upon arrival, we realized we'd been to Linville Falls before.
Our Visits to Linville
I had to go check, but it turns out we visited Linville back in August of 2015. There's photographic evidence to prove it.
It was worth a second visit. Linville Falls is beautiful and the hike to upper viewing area is an easy 2 mile round-trip.
Today's trip was met with somewhat better photographic success.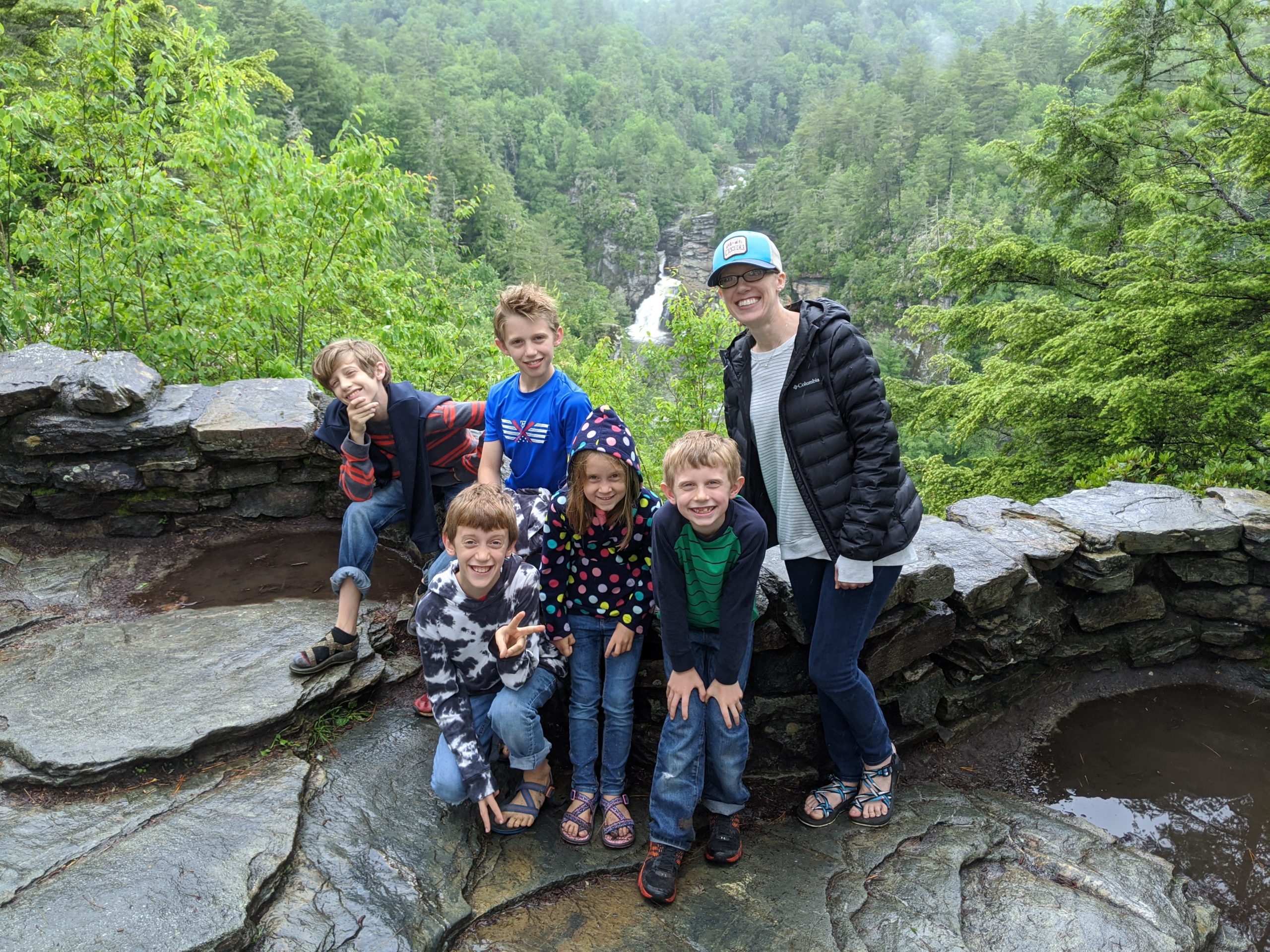 Other Sights Beheld
Upon leaving Linville, we traveled a bit further north up the parkway and stopped at a hiking spot whose name I don't recall. There we took a short hike up to a mountain top boardwalk where we rewarded with great views of the surrounding area.
From there, we headed back to the Airbnb. At which point Grayson and I loaded up the dogs, who we'd left at the Airbnb, and headed back over to Roaring Fork Falls for the second day in a row.
My new phone arrived yesterday evening, so I was able to get a picture of the falls, with Grayson, Hunter, and Scout included for scale.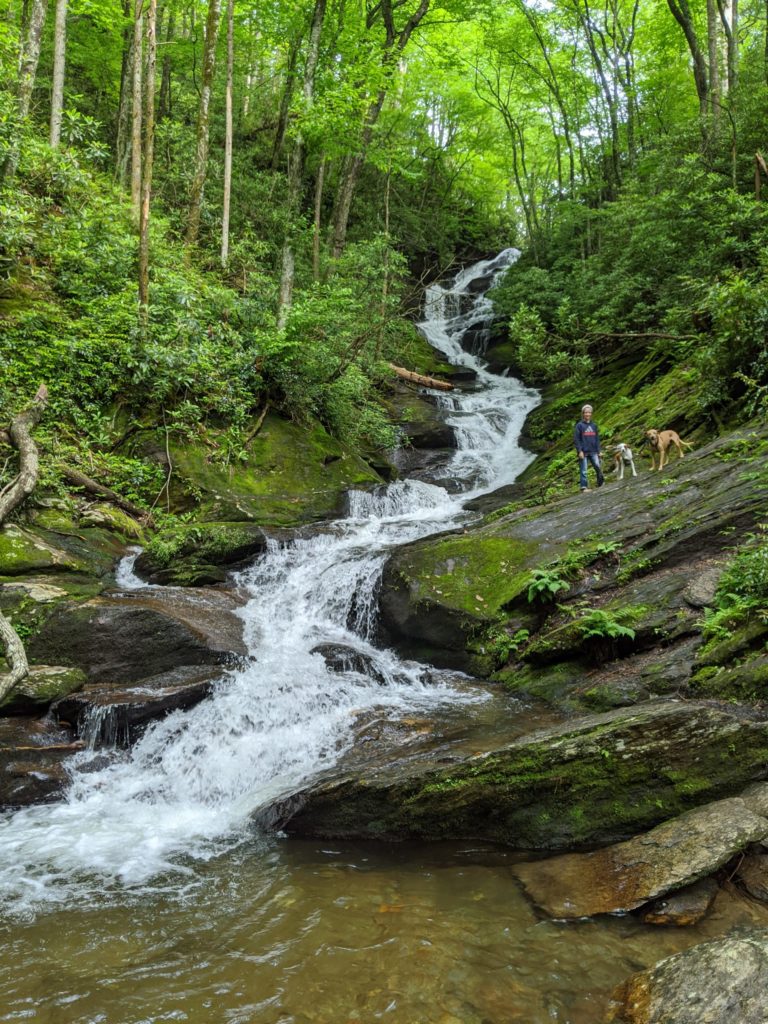 We polished off the day with an episode of Star Wars, taco soup over baked potatoes, and ice cream.
All in all, a pretty great day.
Habit Deterioration
It's to be expected, but my habits have gone down the drain this week. Keeping on top of good habits requires a routine, and my routine is gone this week.
I did manage to work out today, and I have read every day while on vacation (a streak which I'm going to break today). However, I haven't practiced mindfulness at all and I'm two days behind on my workout regimen.
I think I'm ok with the way thing are going. I'll be back to normal next week and my habits will follow suit, but I'd be lying if I said it wasn't bugging me a little that I'm only hitting about 50% on my habits this week.