A couple of months ago I shared my initial impressions of the Altra Olympus 4. I've now run 177 miles in these shoes since early January, including back-to-back trail 50k and 25k races, and it's time to revisit my initial impressions.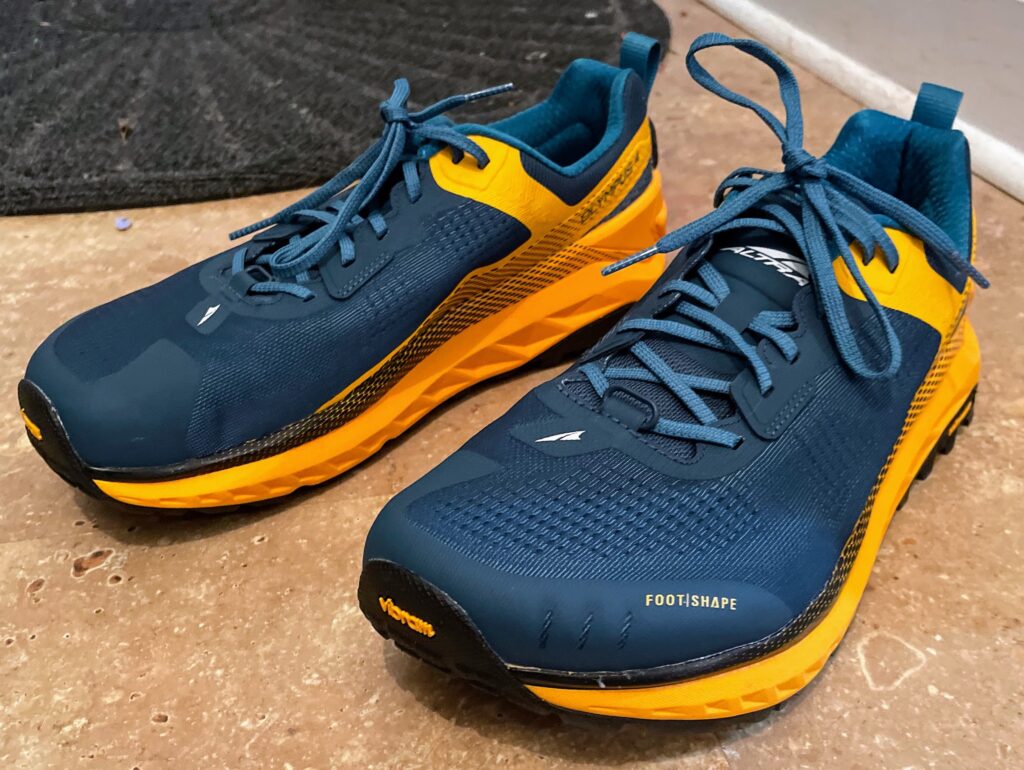 Now that I've spent some long hours and completed really long runs in these shoes, have my initial impressions changed? Indeed they have! Let's get to it.
The Altra Olympus 4 Get Better After a Break-In Period
I wasn't sure these shoes were going to work for me after my first couple of runs.
During my first few runs, I went through a frustrating cycle of tightening my shoes, running for a while until they felt loose, at which point I'd have to stop and tighten them up further. A couple of times in this cycle I overtightened them, which lead to the top of my left foot feeling bruised and painful for a few days. This in turn caused me to lace them up more loosely the next time around, which meant the shoes felt sloppy on my feet.
Not good. They were either too tight or too loose, and I couldn't get them just right.
What I think was happening is that either the midsole would compress or the upper would stretch after a few miles of wear. Thus, shoes that started out comfortably snug would gradually end up feeling loose.
At some point, all of this frustrating stretching, retightening, and overtightening stopped. I don't know exactly when it happened, but after a certain amount of wear, they started to fit just right.
When I ran the Foothills 50k this past weekend, I tightened my shoes before the race started and never touched the laces until I took them off after finishing the race. They felt perfectly snug, but not too tight, all day long.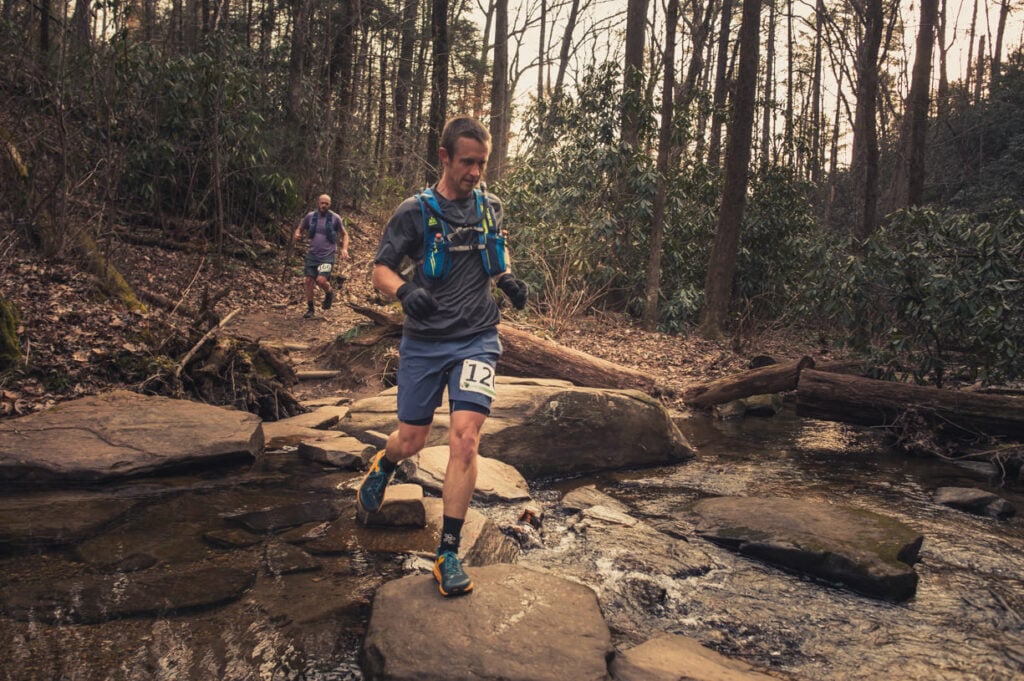 These Shoes Are Made For Long Trail Runs
As I've already mentioned, I ran two trail races this past weekend: a 50k ultra on Saturday followed by a 25k race on Sunday. These were tough races with tons of vert across rocks, roots, mud, and even a mile or two of asphalt. The Olympus handled all of these surfaces without a single issue and kept my feet happy both days.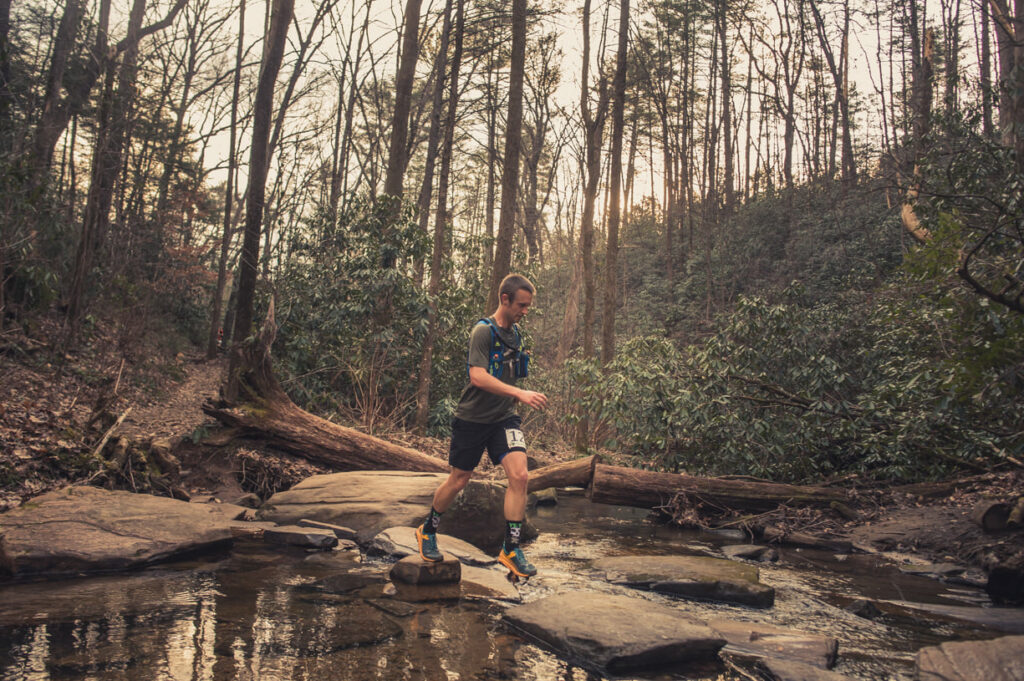 I did get a small blister at the back of the heel of my left foot during the 25k. However, that was after I ran a 50k without any issues the day before. I suspect the culprit was a lack of any foot care rather than a problem with the shoes.
Both days I finished the race feeling like my feet would be happy to keep right on moving.
Durability
One of the things that you may hear from time to time about Altra's is that they aren't the most durable shoes you can buy. However, durability has not been an issue at this point with these shoes. I've put 177 hard miles on these shoes – crossing creeks, running through mud, bushwhacking my way through the woods, long miles on gravel forest service roads – and they're still in pretty decent shape.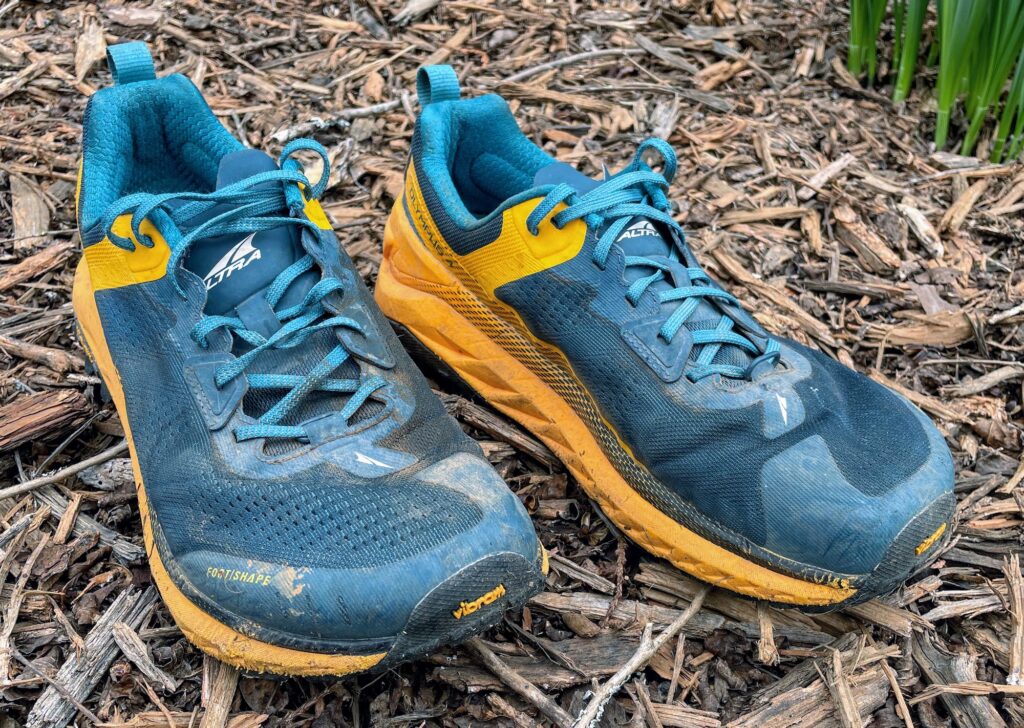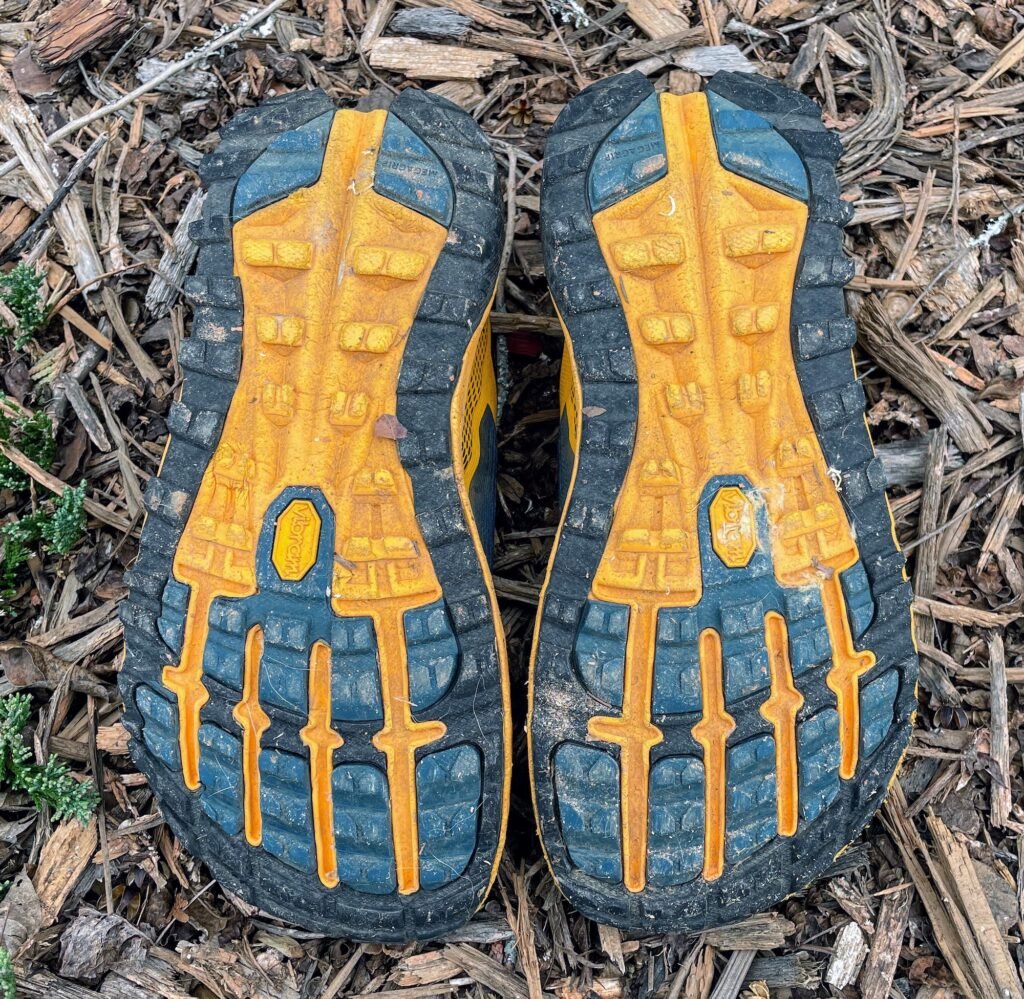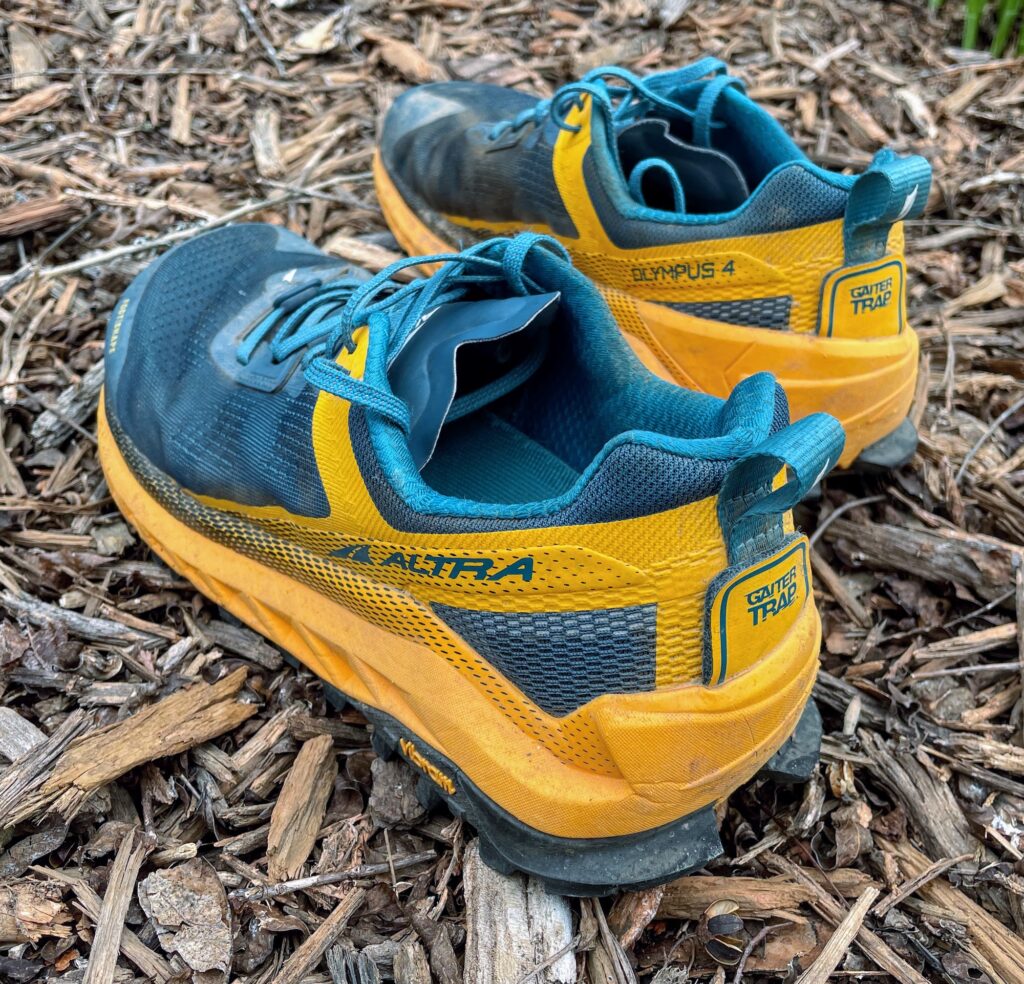 These Are Big Shoes
I really like my Olympus. They are probably the best pair of running shoes I've ever owned. However, they aren't quite perfect. The one issue I take with these shoes is that they're big, really big, and they feel big on my feet.
Take a look at the size of the heel in that last photo. These shoes are very wide at the base. A part of why these shoes are so wide has to do with stability across uneven terrain. I get that. However, when I run in these shoes they don't feel nimble and fast. They also don't feel heavy, but they do feel big and just a little clumsy when trying to navigate the trickiest of terrain.
Would I Recommend Them?
Absolutely. These are great shoes!
Will I buy them again? That I'm not so sure about. I've heard really good things about the Hoka Mafate Speed. I've always wanted to try Hoka's Speedgoat line. And Altra just came out with another ultra-oriented trail shoe that looks really interesting: the Altra Mont Blanc.
The Altra Olympus 4's are great shoes. I'd recommend them as an option worth seriously considering to anyone wanting to complete trail runs longer than 20 or 25 miles. However, there are a lot of other really great options on the market that I haven't ruled out at this point.
The good news is, I don't have to make a decision anytime soon. With 177 miles on them, my Altra Olympus 4's are just getting started.