I've been eyeing the Altra Olympus 4 for about a year. I bought my first pair of Altras, the Escalante 2, a little over a year ago just days after completing a race where I saw lots of experienced runners sporting Altras. I loved my first pair of Altras right out of the box and later learned about the Olympus while reading a book written by an ultrarunner, Cory Reese. I've wanted to try out a pair ever since.
The thing I love about Altras is the wide toe box and excellent bounce of the "EGO" foam. The zero drop footbed is also a positive, though I'm not a zero drop purist and am ok with shoes that have a modest drop (generally less than 10mm).
As my trail run distances have grown longer, I've tried different options to keep my feet happy when covering dozens of miles of gravel, roots, rocks, and mud.
I have a pair of Altra Lone Peak 4.5's (current version is the 5), which I love, but which don't give me enough protection for runs longer than about 15 miles.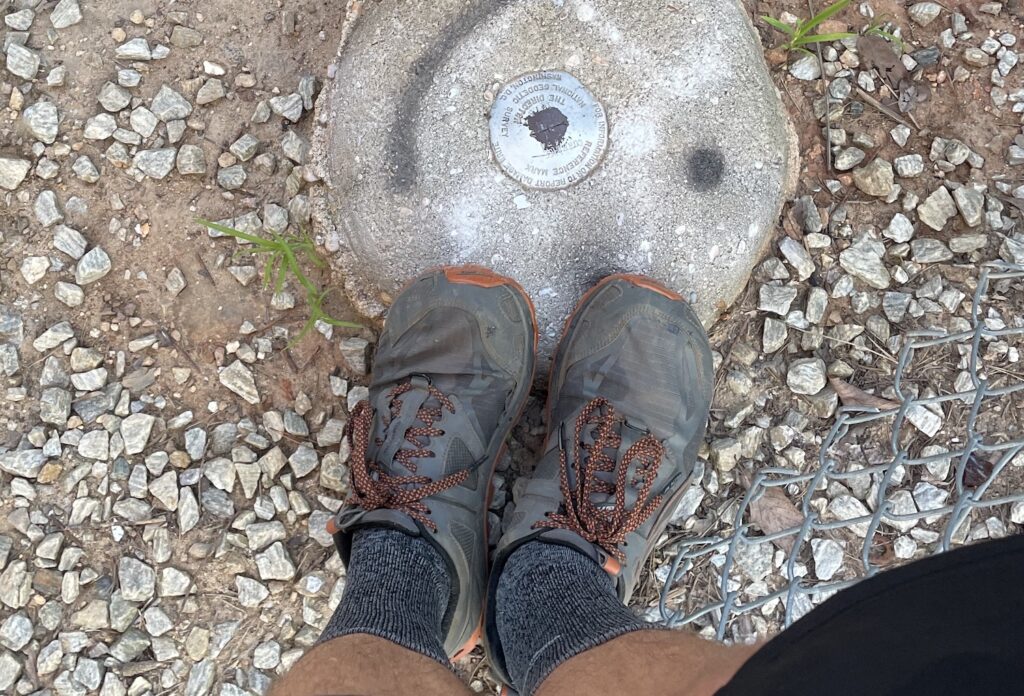 I also have a pair of Hoka Challenger ATR 5's (current version is the 6) which work pretty well for longer runs, but I started having blistering issues after logging about 250 miles in the shoes which have been challenging to solve.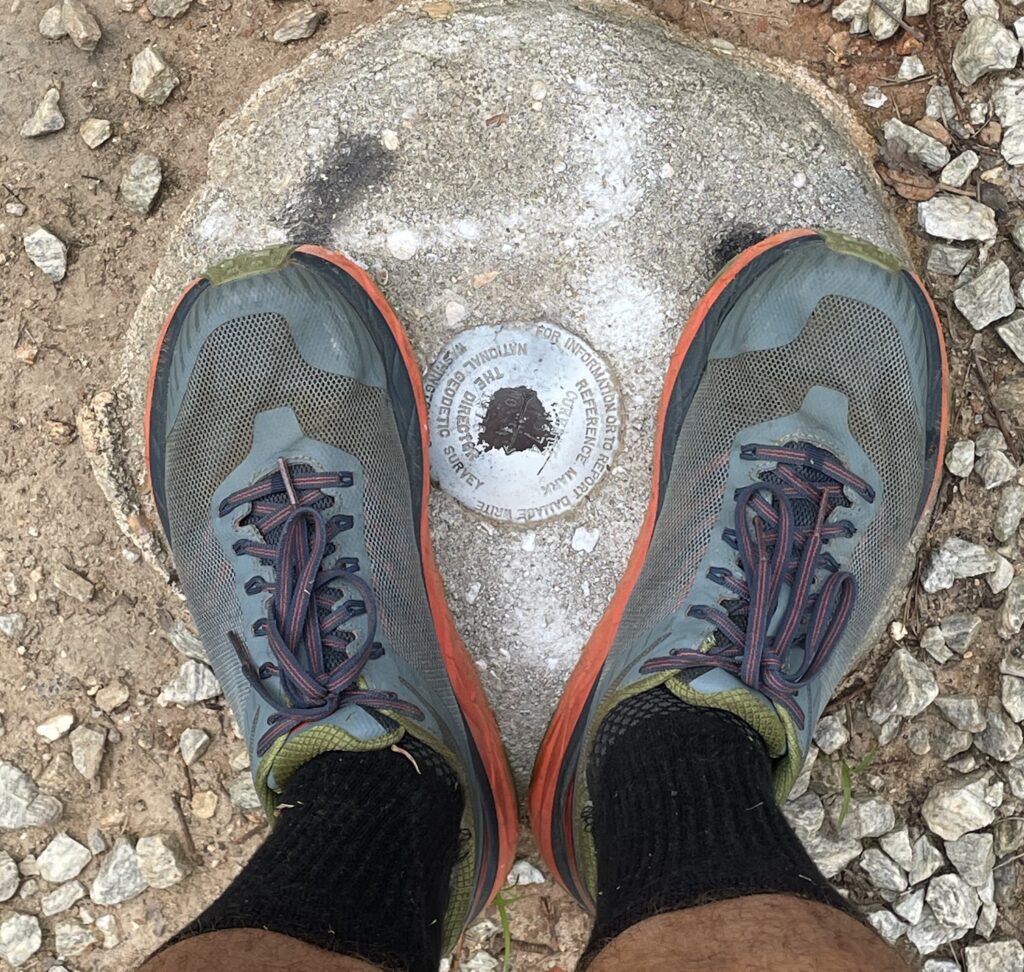 So that has left me without a shoe I feel really confident in for trail runs that are longer than about 15 miles. With Conquer the Rock 50k coming up the first weekend in March, I had mused to my wife sometime back that I'd really love a pair of Altra Olympus, but I just couldn't stomach the $170 price tag.
Well, lo and behold, what should appear under the tree on Christmas morning but a $150 gift certificate to Classic City Running! So this past weekend, my wife and I loaded up in the van and an hour later we were headed home with my newest pair of Altras in the trunk.
Taking the Olympus for a Test Drive
This morning I swapped out my planned road run for a quick hour of gravel and trails.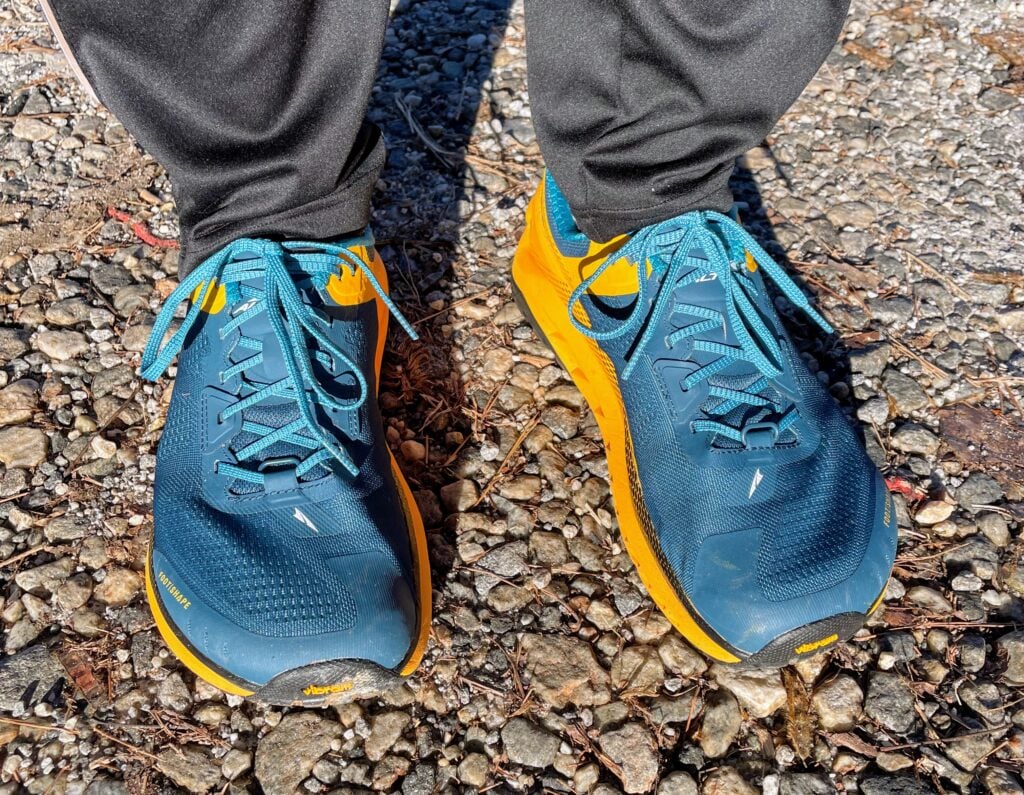 Here are my first impressions of these premium trail shoes:
They're a bit stiff right out of the box, but I think that they will relax as I log more miles in them. I have a pair of max-cushioning Altra road shoes, the Paradigm 5 (current version is the 6), and they were stiff for the first 50 miles or so but have since relaxed and become my favorite shoes for road efforts longer than 10 miles.
It is challenging to get them locked down on my foot without over-tightening the laces at my ankle. I think it's just a matter of technique. You really have to completely loosen the laces and then tighten them starting all the way at the toe box to get your foot locked down in these shoes. Again, my Paradigms are the same way; took me a few runs to figure out the right lace tightening technique and now I love them.
They are extremely stable and have excellent grip. I covered some of the slicker surfaces north Georgia has on offer this morning: wet red clay and thick pine needles, both on fairly steep hills. These shoes held firm on all surfaces covered this morning and remained rock solid side-to-side across roots, leaves, rocks, and gravel.
The Olympus absolutely float on uneven terrain and loose gravel. This is why I wanted these shoes and they delivered. Running down loose gravel forest service roads and across rooty trails, my feet felt amazing. I can see myself logging 50 milers (and even longer ultras) in relative comfort in these babies.
Post First-Run Verdict
These shoes are a 9/10 that will grow into a 10/10 once they have 50 miles on them and the footbed loosens up a bit. My only "gripe" today was the stiffness, but that's to be expected when running on a massive piece of foam. Based on my past experience with Altras, the foam will relax after a few runs and once they do they'll be perfect.
These aren't the perfect shoes for every run out in the woods. My Lone Peaks are much more nimble and provide a much greater feel for the terrain underfoot – though that improved trail feel is also why my feet feel beat up after about 15 miles when wearing these shoes. I'll keep using the Lone Peaks for trail runs shorter than 15 miles until I put at least another 250 miles on them.
My Hokas are also a better choice for, well, nothing. The Olympus are superior in every way. However, I'm greatly opposed to retiring shoes that aren't ready for retirement, and the Challengers are a solid shoe that have seen me through multiple races and my longest training runs. I'll also keep using my Hoka Challengers for another 150 miles or so for runs that are primarily gravel up to 15 miles, and my Olympus will last that much longer as a result.
For gravel or trail runs longer than 15 miles, these Olympus have won me over. I'm feeling a lot more confident thinking about Conquer the Rock in seven weeks with these shoes in my rotation.