Today is a check-the-box kind of day! I'm tired, mentally and physically, so today I'm going to keep this post short, sweet, and to the point.
I completed a tempo run today. The run consisted of 1 slow mile, 1 fast mile, and 1 final slow mile. Predictably, I also ran an extra tenth to get in the full 5k distance (3.1 miles).
For the fast mile, I was aiming to come in under 8:30, but in reality I was gunning for a sub-8 mile.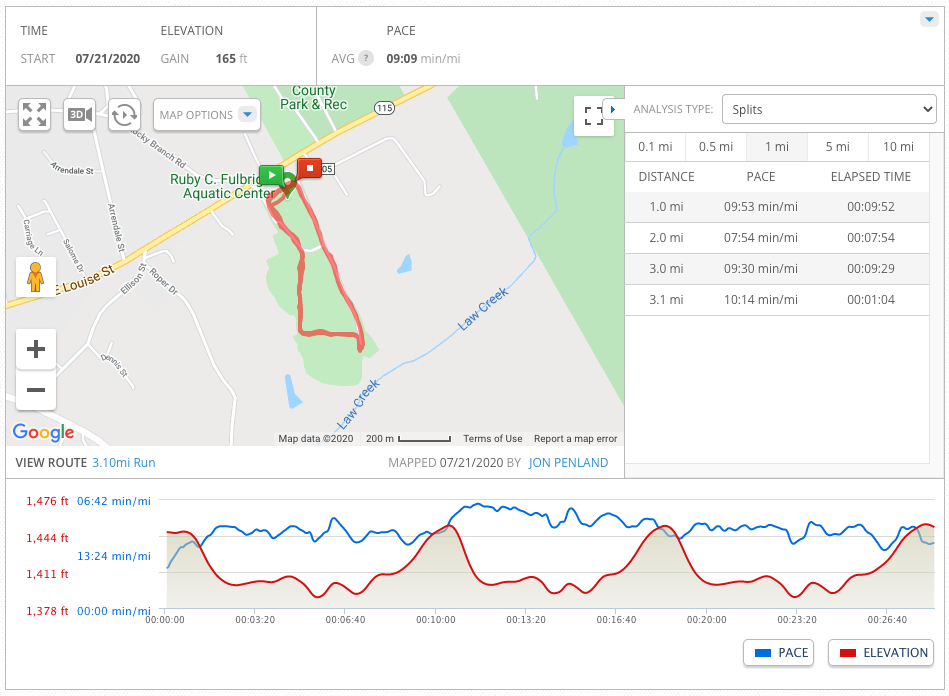 The splits tell the story!
The first mile was just under 10 minutes, the second was just under 8 minutes, and the last mile was right at nine and a half minutes.
7:54 isn't blisteringly fast, but it's progress! I've run some sub-8 miles during 5k races relatively recently, but I think that's the first sub-8 minute mile I've run during a training run in probably a decade. So I'm pretty happy with it!