Today I ran up and down Currahee Mountain. I started from the gravel lot at the base of Currahee Mountain Road and ran to the tower at the top of the mountain.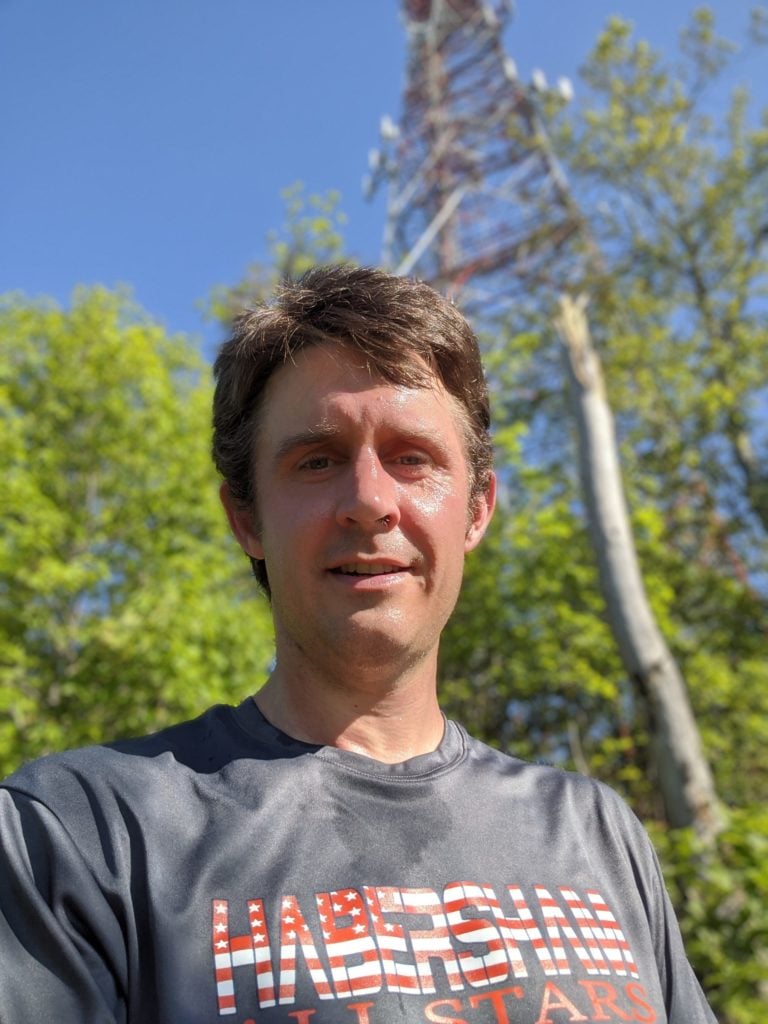 "Ran" is a generous description of what happened today.
I did in fact proceed up and down the mountain, and there was some running, but it's a bitch of a run, and my pace didn't break any land-speed records. As evidenced by my pace during the third mile, there was in fact some walking involved as well.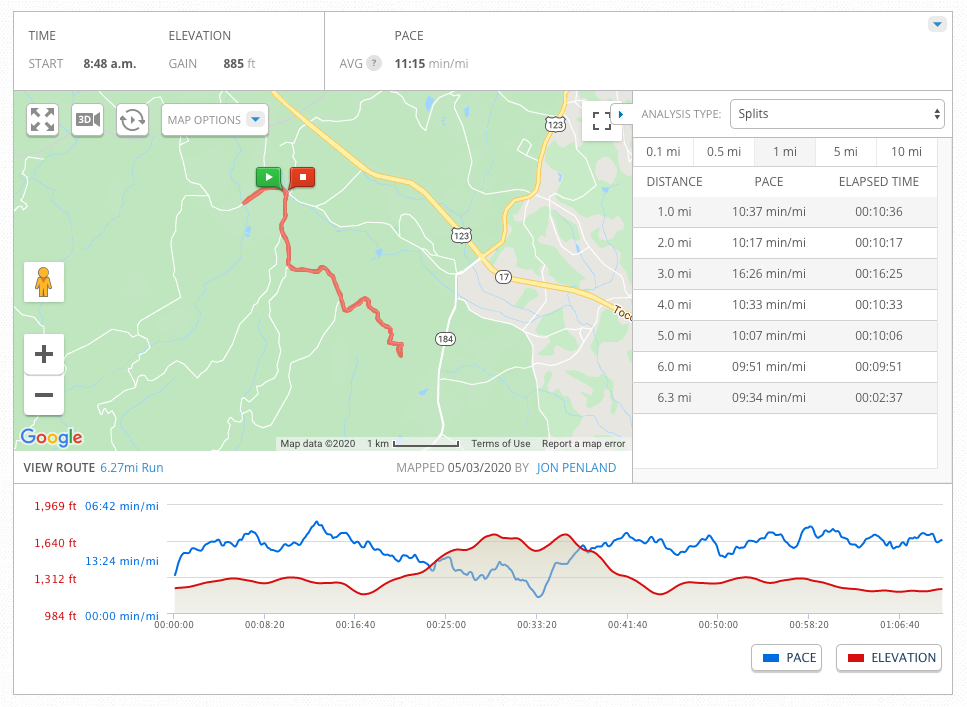 The run from the parking lot to the top and back down is about 5.3 miles. As you can see from the map above, I actually logged 6.3 miles.
I extended my run a bit because it was psychologically important to me that I run at least 10k (6.2 miles). I don't know why that was important to me, but I knew that I'd feel better about the run if I extended it just a bit to get that extra mile in.
To add the extra mile, upon reaching my starting point I kept going, turned left on Dicks Hill Parkway towards Ayersville Road, where I took a second left and then ran past Patterson Pump (a very good local employer and manufacturer where I worked for 6 years in what now feels like a prior life). As soon as I passed Patterson I turned around and retraced my steps back to my starting point.
The run itself was great. The last time I made this run was perhaps 6-8 years ago – sometime around or before my 30th birthday. I feel like I did as well today as I did then.
The view at the top of the mountain is a nice reward for this challenging run.