What's the deal? Earlier this week, I published my first impressions of my newest pair of running shoes: the Altra Olympus 4. To be honest, I expected no one to read that post. So imagine my surprise when that post suddenly began receiving roughly six times more traffic, all on it's own, that the rest of my personal website.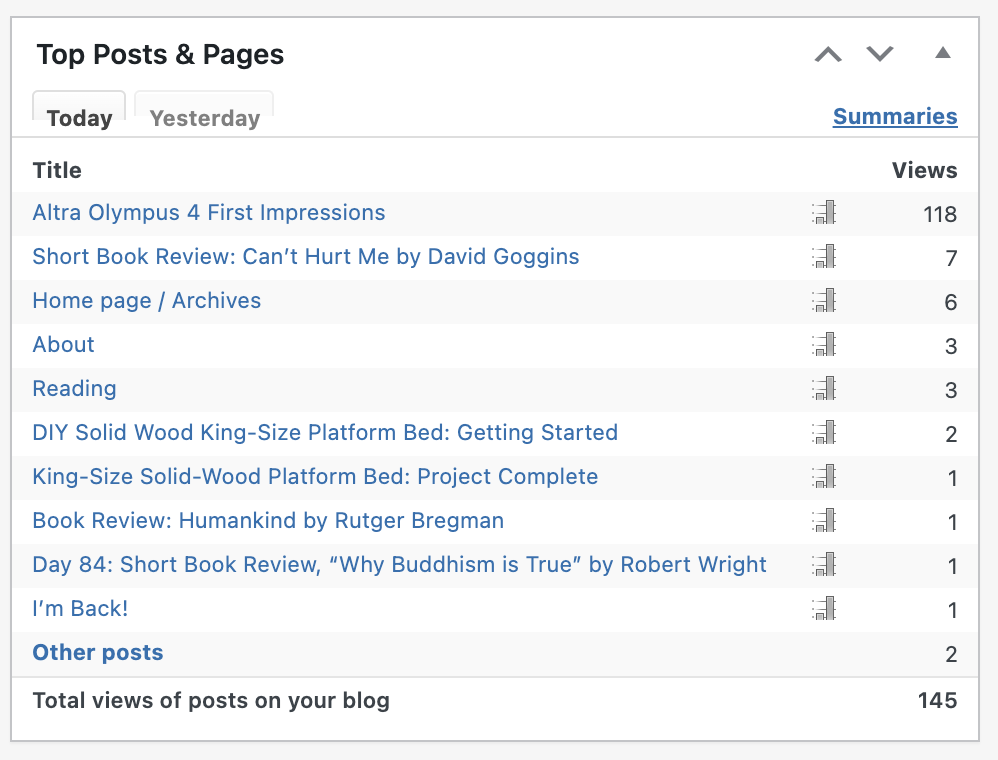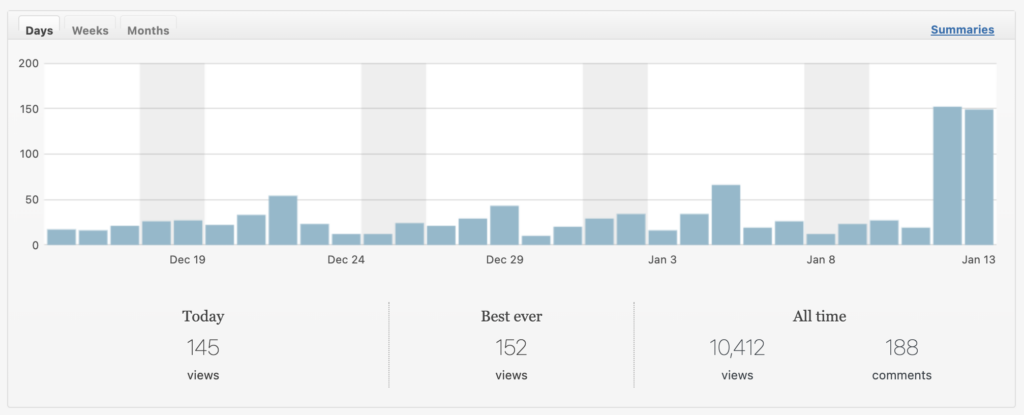 The numbers reported by Jetpack (above) are pretty similar to those reported by Google Analytics, so this doesn't appear to be a bug or mistake. Traffic to my post about my Altra's is roughly six times the traffic to the rest of my site.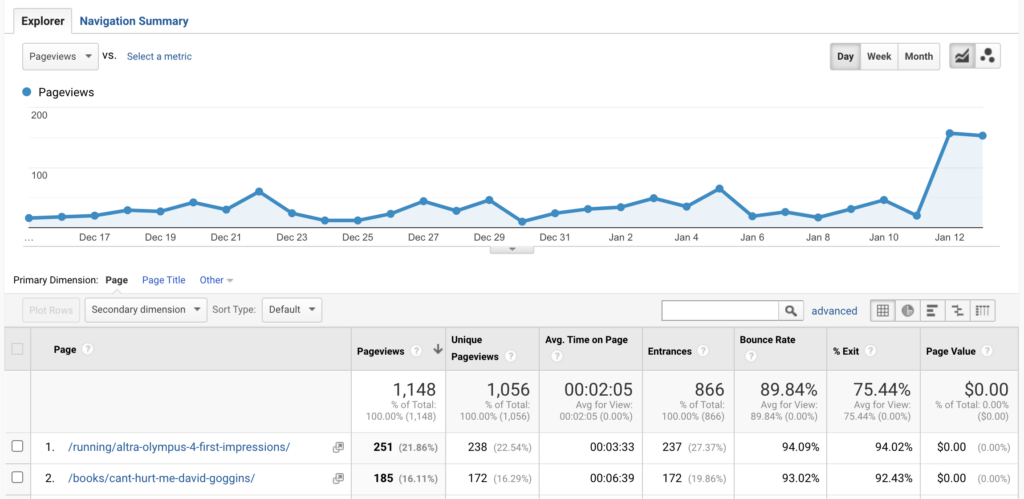 I do have Search Console set up on my site. Unfortunately, it isn't yet reporting useful information to let me know what search terms are driving traffic to the site. Hopefully, in a few days Search Console will shed light on exactly what is going on here.
On the other hand, if you're someone who stumbled onto my website and you think you can let me know how these new readers are reaching my site, let me know in the comments or by using the contact form.
Update: I Figured It Out
I drafted up this post yesterday and set it to go live today. Then yesterday evening I was poking around Google Search Console and figured out what was up. My article about the Altra Olympus 4 was picked up by Google Discover.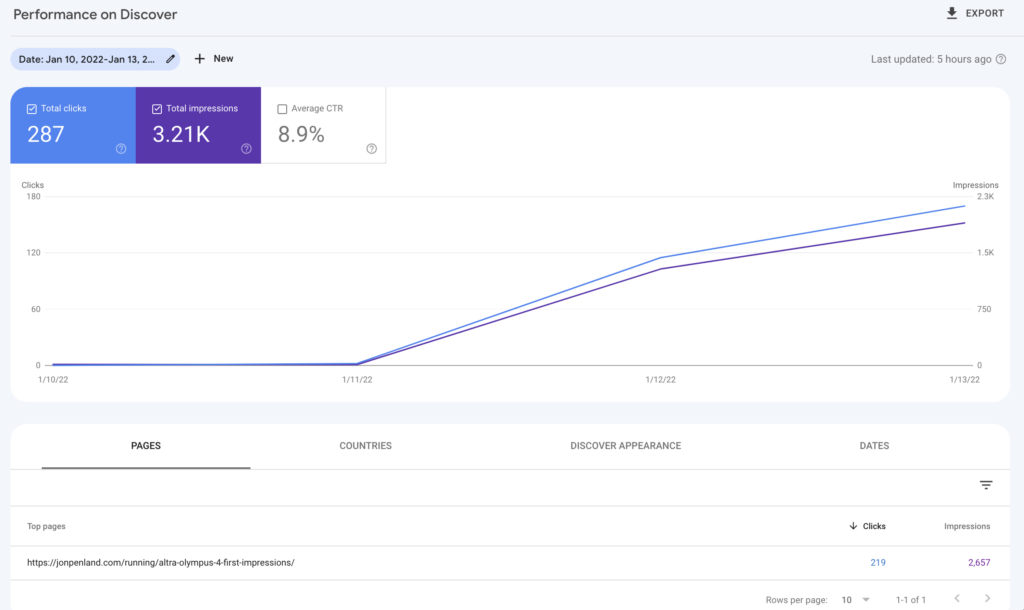 So that's interesting. I did a very little bit of research and it seems as though my blog must have at least modest authority in one of categories on Google Discover. Then today I managed to find the article in the Google app on my phone. So there it is. Mystery solved.